Bathroom Safety & Bathtub Safety Articles
Bathroom safety and bathtub safety is incredibly important, and is a big concern for everyone, not just seniors.
Browse through our bathroom safety and bathtub safety articles to learn more about how you can prevent dangerous slips and falls in your bathroom today!
Contact Bathway today with any bathroom safety or bathtub safety questions, or to get a free no obligation quote on a bathtub conversion.
---
May 1, 2017

Accessible Bathtubs And Why They're Important



Accessible bathtubs improve quality of life for the elderly and anyone suffering from a mobility issue. By converting a traditional tub into a walk-in shower with Bathway, you can calm anxieties around slipping and falling while getting into the tub.



---
January 31, 2017

5 Reasons You Should Invest in a Low Step-In Tub



Accidental falls at home are the leading cause of injury-related hospitalizations among Canadian seniors. Learn all the reasons its beneficial to invest in a low step-in tub installation.



---
January 31, 2017

Why You Should Get a Walk-In Tub Installed In Your Home



About 81.1% of accidents in the home are attributed to falls. The majority of those accidents occur in or around the bathtub or shower. Learn from Bathway on walk-in tub installations to prevent falls!



---
September 25, 2015

Top Ten Tips for Bathroom Safety



With a little effort, you can make the bathroom a safe and relaxing environment for everyone in your household.



---
February 20, 2015

Bathroom Safety Solutions



See how easy it is to get a walk-in tub installed as well as the many benefits you'll gain.



---
March 21, 2013

Healthy Homes Renovation Tax Credit



The Healthy Homes Renovation Tax Credit is a permanent, refundable personal income tax credit for seniors and family members who live with them. If you qualify, you can claim up to $10,000 worth of eligible home improvements on your tax return.



---
May 21, 2010

Affordable Options for Seniors' Bathroom Safety



For many seniors, aging in place allows them to maintain dignity and independence while enjoying the comforts of remaining in their own home.



---
May 5, 2010

Bathway Editorial – Forever Young Newspaper, January 2010



Our experience is that most people understand intuitively that bathtub walls present a difficult and often dangerous barrier for many seniors, and when presented with the situation where a friend or loved one is at risk of a fall, or just can't get into a bathtub, we know we should do something about it.



---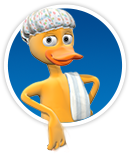 See what our customers are saying about their new step-in bathtubs:
"I just wanted to thank you again for the great service provided by Bathway. The installer was just fantastic to deal with and the residents are all very happy with the work.  Thanks again."
Read more testimonials