Why You Should Get a Walk-In Tub Installed in Your Home
Preventing injuries from falling in the home begins by safety-proofing the bathroom
A walk-in tub installation in your home can transform the life of anyone with mobility issues regardless of their age, and they are a smart way to reduce the risk of serious injury particularly among seniors. But what of the investment that's required to convert a traditional bathtub into a low step-in version? And are walk-in tub prices affordable?
Believe it or not, the bathroom is the most dangerous room in your household. Many people assume the kitchen is the most risk-prone room in any house, and it's a fair assumption. Regarding the types of accidents at home Canadians suffer, data from Statistics Canada shows accidental falls cause 85% of injury-related hospitalizations among seniors and 95% of all hip fractures.
While data on which room in Canadian homes where accidents like this happen most often are difficult to come by, a study by the Centers for Disease Control and Prevention in the U.S. found 234,094 nonfatal bathroom injuries among persons 15 years of age or older, and that the risk of injury increases with age. Of those injured, 81.1% of the accidents were attributed to falls, with the highest rates of injury occurring in or around the bathtub or shower.
Walk-In Tub Prices: Is It Worth the Money?
Considering that bathrooms typically feature hard floors, countertops, and porcelain bathtubs or showers, add water to the mix and you're faced with slick surfaces inside and outside of the bath. There are bathroom preventative safety measures you can take to help reduce the risks, but it's converting your bath into a walk-in tub that will help prevent seniors and others with mobility challenges from taking a spill on a wet floor.
Contrary to popular belief, tub to shower conversions are not overly expensive, the work takes a little more than one hour to do, and it's not messy work insofar as home renovations go.
Walk-In Tub Benefits Far Outweigh the Investment
The benefits of a walk-in tub installation include making daily personal hygiene easier and safer; they can be therapeutic, and a good soak helps reduce stress. Most importantly, the threat of injury is significantly minimized.
Also noteworthy, Ontario residents can take advantage of what's called the Healthy Homes Renovation Tax Credit up until January 1, 2017. The tax credit eases the cost of making your home safer for people aged 65 and older who qualify, and that includes a walk-in tub installation.
Do you have questions about converting your traditional bathtub into a walk-in tub affordably? Let's talk. Fill out our online form and a member of the Bathway team will be in touch with you soon.
---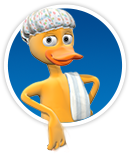 See what our customers are saying about their new step-in bathtubs:
"I was constantly worrying about my mother living alone in her home, and the bathroom was a particular concern. Bathway's accessibility solution has made life much easier and safer for her and given me some piece of mind."
Read more testimonials