Bathway - The Tub Cutting People: Tub To Shower Conversions In Just Over An Hour!
Bathway's bathtub to shower conversion process transforms your existing bathtub into a safe and accessible bathtub or walk-in shower in just over an hour.
Falls are a leading cause of hospitalization among seniors, and the bathroom represents a particularly dangerous environment with hard, wet and potentially slippery surfaces.
Bathway - The Tub Cutting People, have been providing accessible bathtub conversions, step in showers, bathtub cutouts and other bathroom safety solutions for retirement homes and seniors in their own homes in Canada since 2006.
Our specialty is our unique tub to shower conversion that involves cutting a section out of the wall of your existing bathtub to create a safe and accessible bathtub & walk-in shower.
Get a Free Quote Now!
---
Let Bathway handle your tub to shower conversion process!
Accessible bathtubs, bathtub conversion kits, and step in showers from Bathway is your best solution for achieving bathroom safety.
Our tub to shower conversion is fast, affordable, and works on just about any bathtub. We simply cut out a section of your existing bathtub and install a custom fit threshold allowing you to easily step through, instead of over, the bathtub wall.
Contact us today!
---
More than just accessible bathtub conversions
We do more than make bath tubs into showers. In addition to our tub to shower conversions, Bathway also offers:
Learn more about our products!
---
Start Your Tub To Shower Conversion Today!
If you are looking to convert your bathtub into an accessible bathtub or walk in shower Contact us today and get your tub to shower conversion started with a free quote, or to request more information about our accessible bathtub conversion process.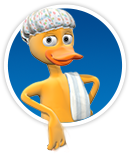 See what our customers are saying about their new step-in bathtubs:
"I was constantly worrying about my mother living alone in her home, and the bathroom was a particular concern. Bathway's accessibility solution has made life much easier and safer for her and given me some piece of mind."
Read more testimonials