Bathway Brochure
Step in Safely. Bathway converts your existing bathtub into a safe and accessible step-in shower, in just over an hour.
Fast, affordable and without the mess and expense of a renovation, Bathway cuts away a section of your tub and installs a custom-fit threshold. It's that simple.
View the Bathway Brochure
---
For anyone looking for a quick and economical alternative to messy, disruptive and costly bathroom renovation, Bathway is the answer.
Contact Bathway Now!
---
The Bathway Advantage:
Fast: Our tub to shower in just over an hour
Safe: Our step in shower creates a safe, low, step-through opening in your tub
Simple: There is no impact on existing plumbing, floors or walls
Affordable: Our tub to shower conversion costs thousands less than a renovation
Professional: Our work is satisfaction Guaranteed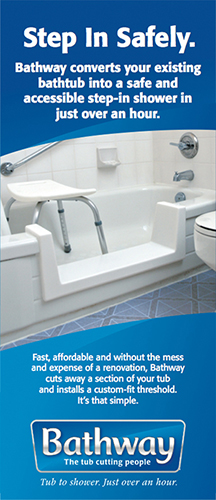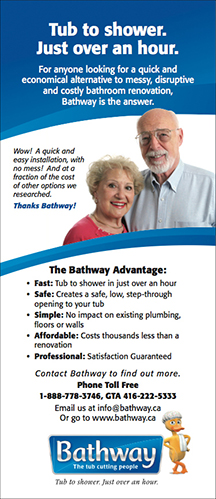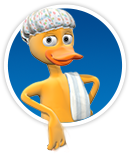 See what our customers are saying about their new step-in bathtubs:
"We are just thrilled with our Bathway tub to shower conversion. It looks like it came off the show room floor. We show all our friends! Thanks Bathway."
Read more testimonials