Bathway Brochure
Step in Safely. Bathway converts your existing bathtub into a safe and accessible step-in shower, in just over an hour.
Fast, affordable and without the mess and expense of a renovation, Bathway cuts away a section of your tub and installs a custom-fit threshold. It's that simple.
View the Bathway Brochure
---
For anyone looking for a quick and economical alternative to messy, disruptive and costly bathroom renovation, Bathway is the answer.
Contact Bathway Now!
---
The Bathway Advantage:
Fast: Our tub to shower in just over an hour
Safe: Our step in shower creates a safe, low, step-through opening in your tub
Simple: There is no impact on existing plumbing, floors or walls
Affordable: Our tub to shower conversion costs thousands less than a renovation
Professional: Our work is satisfaction Guaranteed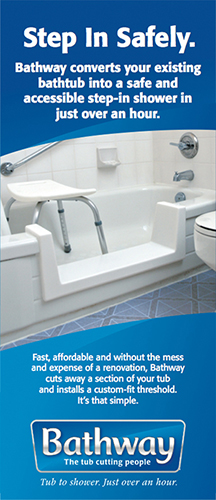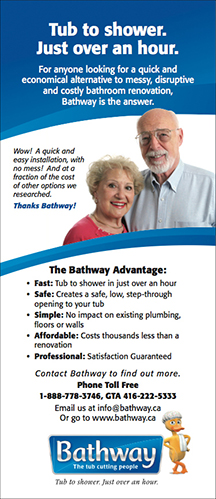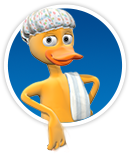 See what our customers are saying about their new step-in bathtubs:
"I just wanted to thank you again for the great service provided by Bathway. The installer was just fantastic to deal with and the residents are all very happy with the work.  Thanks again."
Read more testimonials