Bathway is Bathtub Conversion
Bathtub Conversion Solutions from Bathway
Bathway is a Canadian company, manufacturing our own bathtub cutout thresholds in Canada since 2006. Because we manufacture our own bathtub conversion products, we are able to offer multiple shapes and sizes to suit practically any existing tub.
Bathway also provides other bathroom safety solutions including grab bars and hand held shower heads. It is a great solution for anyone requiring assistance when using the bathtub.
Complete customer satisfaction is our ultimate objective. Our installers will behave in a professional manner and will complete the job in an efficient, workman-like fashion, leaving your bathroom as clean as when they arrived.
We look forward to providing you with ultimate bathroom safety and being of service for all of your bathroom safety needs.
Request a FREE quote today
The Bathway Advantage:
Fast: Our Tub to shower conversion takes just over an hour to complete
Safe: We create a safe, low, step-through opening in your tub
Simple: There is no impact on your existing plumbing, floors or walls
Affordable: Our tub to shower conversion process costs thousands less than a renovation
Professional: We Guarantee Your Satisfaction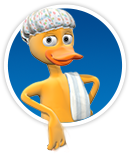 See what our customers are saying about their new step-in bathtubs:
"I was scheduled for hip surgery and one of my concerns was how I was going to get into the bathtub. I didn't have the time and money for a bathroom renovation, so my therapist referred me to Bathway. I don't know what I would have done without them."
Read more testimonials