Step In Shower & Tub Conversion Gallery
Browse through photos of the different accessible bathtub solutions that Bathway has provided to it's customers. Need more proof about how we're the best at tub to shower conversions? Read our customer reviews!
Contact Us For A FREE Quote
As Seen on Cityline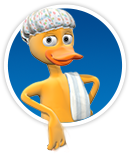 See what our customers are saying about their new step-in bathtubs:
"The whole Bathway process has been a great blessing to our senior residents. We have already converted a number of our suites, and when I do a tour, many people are very thankful that we have such an option for their loved ones."
Read more testimonials