Home Accessibility Tax Credits
Save On Your Bathway Tub Conversion Using these Government Tax Credits
Bathway's bathtub to shower conversion process transforms your existing bathtub into a safe and accessible bathtub or walk-in shower in just over an hour.
There are Federal and Provincial tax breaks available to our customers. Here's what you may be entitled to:
Home Accessibility Tax Credit (HATC)
The Home Accessibility Tax Credit (HATC) is a non-refundable tax credit that helps support seniors and individuals with a disability with a rebate on mobility renovations for their home for up to $10,000 in qualifying expense. These can include new ramps, walk-in bathtubs, step-in showers and more.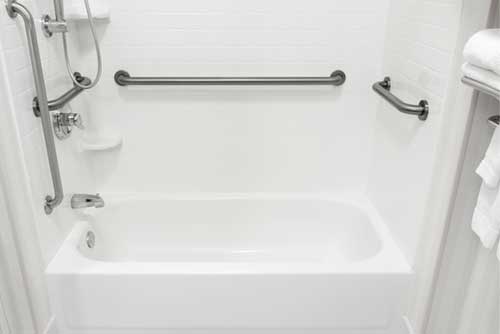 Federally the HATC allows Bathway clients to claim back 15% of your walk-in bathtub invoice amount. A maximum of $10,000 per year in eligible expenses can be claimed for a qualifying individual.
Ontario Seniors Home Safety Tax Credit
If you live in Ontario, the new Seniors' Home Safety Tax Credit is available to help you make your home safer and more accessible to live in. This tax credit provides an estimated $30 million in support each year for seniors and those living with senior relatives.

Under this new tax credit, you can save up to 25% of your walk-in bathtub invoice in the tax year 2021.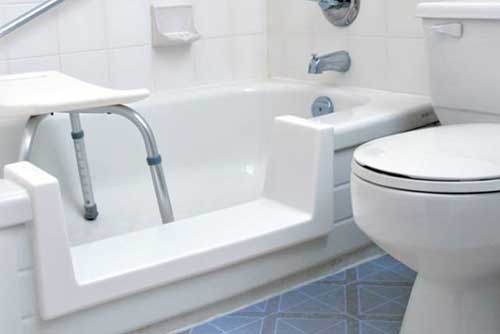 British Columbia Home Renovation Tax Credit for Seniors and Persons with Disabilities
The British Columbia Home Renovations Tax Credit for seniors and persons with disabilities assists eligible individuals 65 or older and persons with disabilities with the cost of permanent home renovations that improve accessibility and functionality within their homes.
This tax credit is available only to British Columbians and covers 10% of the cost of the renovation for walk-in bathtubs.
Let Bathway handle your tub-to-shower conversion process!
Accessible bathtubs, bathtub conversion kits, and step-in showers from Bathway is your best solution for achieving bathroom safety.
Our tub-to-shower conversion is fast, affordable, and works on just about any bathtub. We simply cut out a section of your existing bathtub and install a custom fit threshold allowing you to easily step through, instead of over, the bathtub wall.
Contact Us Today!